With the recent unveiling of Mercedes-Benz's new MBUX Hypermonitor infotainment system, it comes as little surprise that Mercedes' cross-country rival, BMW, chose the digital Consumer Electronics Show (CES) to reveal the latest version of their iDrive infotainment tech.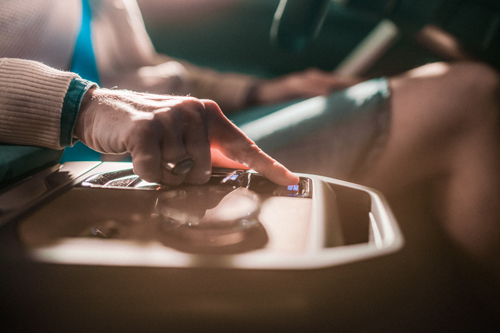 Thing is, the next generation iDrive system won't be arriving in a BMW until the iX electric crossover goes on sale in November of 2021, so what BMW has shown is more of a tease than the comprehensive reveal Mercedes-Benz did.
What's strange, though, is that while the sneak peak BMW did show at CES revolved mainly around an ultrawide display (that, admittedly, looks closer in scope to what we're seeing on current Mercedes-Benz products as opposed to the full-width display that highlights the new MBUX system), the language in the release is similar to what M-B was saying, namely the "(bridging) of the gap between analogue and digital technology".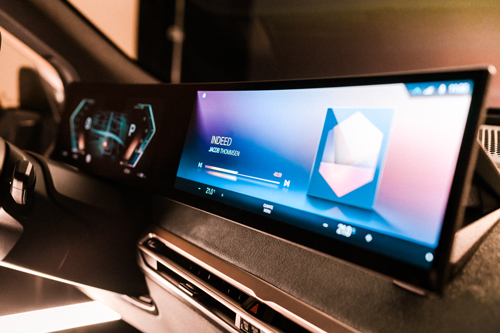 What we can garner from the (admittedly sparse) materials BMW did include in the release, is that the central iDrive control wheel remains, though it does look flatter and more elegant than previous. The displays – there are two of them, likely one big screen divided into two sections – are of the "floating" variety in the way they sit atop the dash, suspended on elegantly-styled "legs". It is much less imposing than that which is seen from the MBUX, and it has helped provide the iX with a cleaner and less cluttered dash array.
The real goal of the new system, it seems, is to better make use of the "intelligent" aspects of today's cars, the kind of features that lead the way to more autonomous driving. All they'll say for now is that this new iDrive system is better set up to make use of a car's AI (Mercedes-Benz talked a lot about that, too) than ever before and with the iX (and any BMW using this new tech going forward), we're expecting to see a car that will likely be rivalling Tesla's Autopilot system when it comes to autonomy.
A more in-depth look into BMW's new iDrive will surely be detailed in the coming months, and we'll be there to cover it when it does.