BMW is under pressure to deliver new vehicles as the market for cars steadily subsides while the passion for Sport Utility Vehicles has no end in sight. As well, other rivals, Audi for one, continues to grab market share from the vaunted Bavarian automaker. Enter the BMW Concept X7 iPerformance unveiled this week in the financial district of Toronto. Where else could you make such a proud and bold statement but in the heart of Canada's business sector.
As part of the introduction, the event took place in the Luxury Excellent Pavilion, making its only North American visit in Toronto during the dates of Oct. 16-29. Additional stops on the tour include Berlin, Germany, Cinquale di Montignoso, Italy and several other long-distance locales around the globe.
Showcasing new BMW vehicles in small, but luxurious surroundings, the Pavilion is designed as a portable showroom featuring the Concept X7 iPerformance plus additional luxury brands. This includes Isabella Briatico, Montblanc, Glaschutte Watches; all have been chosen to reflect the elegance associated with a BMW lifestyle.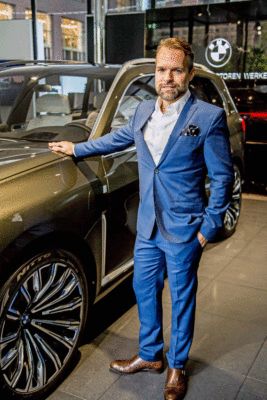 The Concept X7 iPerformance and planned X7 full-size SUV arriving next year represents part of the largest product offensive in the history of BMW. Speaking with Matthias Junghanns, designer, BMW Luxury Class, after the unveiling, you couldn't help but notice his genuine excitement for the Concept X7 and the new design language it ushers in for future BMW models.
Intensely focused lines, an aggressive front grille, full panoramic roof and individual seating for six are just some of the features setting it apart. Of equal importance is the desire for airiness and the minimalistic approach works magic, along with hand-stitched leather, large viewing screens and easy access front and rear. If this is the future, BMW has a lot to look forward to.
The Luxury Excellent Pavilion and Concept X7 iPerformance will only be in Toronto for two weeks. This is a unique opportunity to see a one-of-a-kind concept vehicle and, should the need arise, take a new BMW for a test drive as models will be available onsite.