In my driveway is a 2019 Audi Q3 in vibrant blue, turbo blue to be precise, a welcome splash of colour in these uncertain times.
"But it's 2020!", you protest. "Shouldn't we be talking about 2021 vehicles?"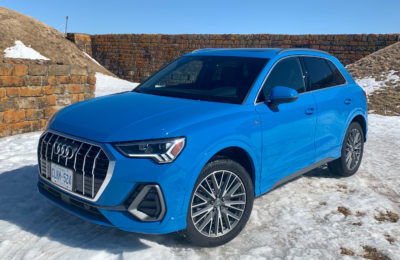 Hear me out, dear reader. The 2019 Audi Q3 is all-new. It's the first real improvement Audi has made to the smallest SUV in its lineup since it first launched in 2011 (2015 in North America). More than one million units of the subcompact crossover have been sold.
Early criticisms of the vehicle, lack of interior space and not enough power, have been soundly addressed.
At 4,485 mm, it's 97 mm longer than its predecessor and 18 mm wider. This translates to more interior space, more leg room in the rear with seats that slide back 150 mm, or more cargo space if the rear seats are moved forward.
In total cargo space, the new Q3 boasts 1,525 litres, more than Mercedes-Benz GLA, Range Rover Evoque and Volvo XC40 and a mere 24 litres less than the BMW X1 sitting at the top of the pack in this category.
Inside, the 2019 Q3 is finished with upscale materials that one would expect from a luxury brand. The S Line package on my tester provides a combination of sleek leather and luxe Alcantara suede and assures me I'm in an Audi.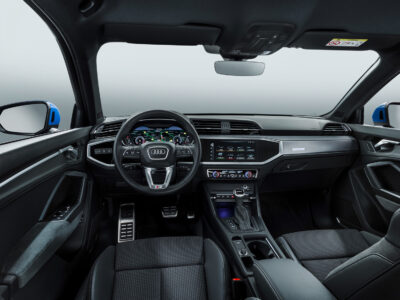 The new 10.25-inch display is much more streamlined and the upgrade to Audi's virtual cockpit with a 12.3-inch screen with MMI Navigation Plus sure pumps up the wow factor.
Other technology updates and safety features include park assist, adaptive cruise control (in the S line trim), Audi Connect telematics, interior ambient lighting, power-folding mirrors and a surround-view camera system with four cameras giving a 360-degree view of surroundings.
Voice control with improved voice recognition avoids distraction on the road as do the new rollers on the steering wheel that replace the rotary controller on the centre console.
As expected, the premium Bang & Olufsen 15-speaker system gives good sound.
I didn't mind spending long periods of time in this cockpit especially with the sport seats that come with the S Line package.
Where Europe gets four engine choices in the Q3, including a diesel with the option of a manual transmission, here in North America, the Q3 comes with two engines. The standard engine, the 2.0-litre turbocharged four-cylinder produces 187 horsepower and 236 pound-feet of torque. A new 2.0-litre four-cylinder engine kicks out 227 horsepower and 258 pound-feet of torque. Audi's renowned Quattro all-wheel-drive system is standard.
The Q3 drives smaller than it looks, it's nimble, never feels floaty and is more spry than its predecessor. Acceleration is smooth, steering is precise and it's certainly planted in the corners.
With more aggressive styling, including the big new grille and finely chiseled haunches, there is a touch of Audi's rally heritage, making the new Q3 quite a looker and creating an elegant, mature package that belies its entry-level nature.
I've always had a soft spot for Audi vehicles and was hoping the Q3 would hit that spot. It does and I'm not surprised.
Audi innovations have helped the brand thrive since its beginnings in the last century, through world wars, turmoil and takeovers.
When Carl Benz, one of the early builders of internal combustion engines, hired August Horch, a pioneer in engine construction, to run his motor vehicle assembly operations in 1896, he knew what he was doing.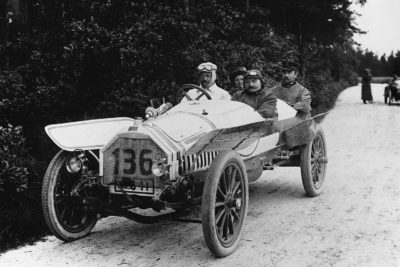 Three years later, Horch left to establish Horch & Cie. Motorwagen Werke in Cologne, with the mandate to build premium cars. Among many innovations, Horch was the first to use aluminum in the construction of the engine block.
In 1909, internal squabbling forced Horch out of his own company. Within months, he set up another company but, due to protective trade-mark actions taken by his former partners, he could not use his own name.
Thus was born Audi Automobilwerke GmbH, where Audi loosely means, 'to hear both sides of the story'.
In May 1911, Horch drove the first Audi to victory in the International Austrian Alpine Run. Horch recognized the importance of these sport victories in establishing the reputation of Audi vehicles' durability and reliability.
The First World War put the brakes on automotive production for civilians. After the war, the equipment on which vehicles were being built was outdated. The German automobile industry needed an overhaul if it was to survive.
Banks helped finance a refurbishment. A few formed the AUTO UNION consortium, which went about absorbing the Horch company, Audi, Wanderer, makers of the best-selling Puppchen, a compact car with a four-cylinder 12-horsepower engine, and DKW, a Danish company that was, in 1928, the world's largest motorcycle manufacturer.
The Four Rings logo symbolizes the union of those four brands on June 29, 1932.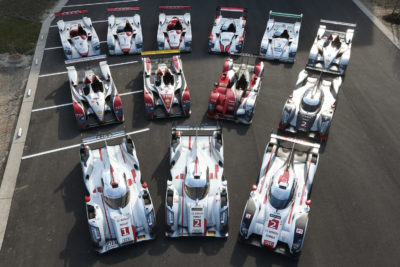 All of this, of course, was stripped bare when the company and much of Germany was dealt a death blow by the Second World War.
By 1949, the AUTO UNION rose from the dead and reestablished itself in Ingolstadt in the newly formed West Germany. Ups and downs followed, including being bought by Daimler-Benz in 1959 then sold off in pieces to Volkswagen.
The F103, introduced in 1965, closely followed the design of the earlier DKW F102. The engine went from a two-stroke to a four-stroke, the DKW marque was dropped and the name Audi, that had been dormant since before the Second World War, was resurrected.
Through a century, excellence in technology, design and motorsports has been the strong directive of the company, clearly demonstrated in its vehicles today.
The Audi Q3 is all grown up and it's nice to see it get the improvements it deserves.