Developing a new, front engine, rear wheel drive, two-seat sports car with a manual transmission in 2022 is an accounting department's worst nightmare. These aren't volume cars by any measure, so the business case just doesn't make sense – especially if you haven't partnered with another OEM to offset some costs. And yet, the 2023 Nissan Z exists, and the world is a better place because of it.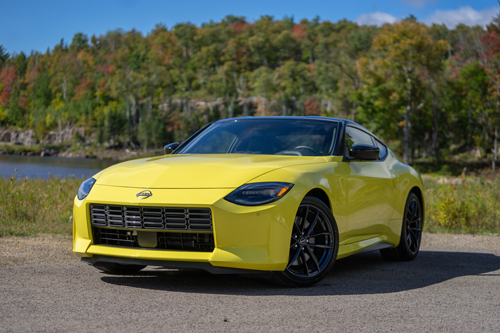 Some will argue that the new Z isn't as sharp or honed on a track as it could be. Others will bemoan the fact that it rides on an antiquated chassis and that it's too fat and slow to be worthy of praise or purchase. There is merit to those criticisms, to be sure. I just don't happen to care as much about them.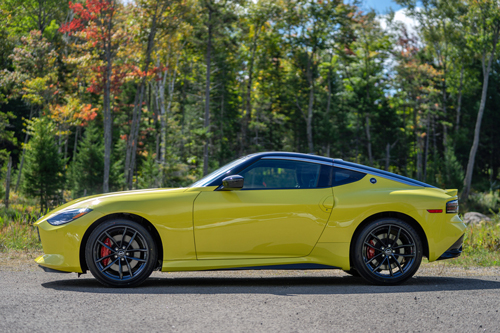 First things first, just look at it. Absorb how its lines are both sharp and smooth at the same time. Bask in the neo-nostalgia of a car that – successfully – combines generational Easter-eggs from both the 60's and 80's. The Z is a modern day work of art. Provided you don't focus on those busy door handles too much…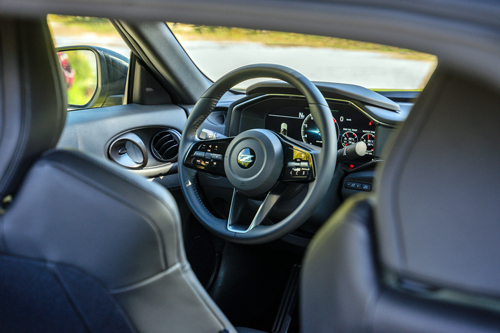 Give one a tug though and the interior is decidedly driver centric. The seats are comfortable, well bolstered and, so long as you won't normally ding your noggin on a 1.86m header beam, well positioned. In Sport mode, the digital gauge is well executed and easy to read. The shifter sits in a good spot and only suffers from a bit of mushy feedback in action. I'm less sold on the three-pod arrangement atop the centre of the dash – they really don't convey any information of interest – but I salute the fact that they're analog.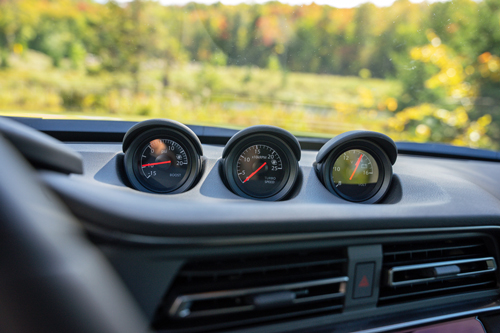 The snarl from the 400 horsepower, V6 engine is subtle at idle but begins to howl when you start to drive with purpose. On the manual equipped Z – which is really the only way to order this car – the exhaust is valved to work this way and reward aggression. With the automatic it's not: it's just loud all of the time. Too loud, actually. To the point where the Z begins to drone.
Torque from those turbos – 350 pound-feet – pull the Z from almost anywhere on the tachometer. It almost feels as if you don't need to row through the gears but again, when you decide to, are rewarded with an extra jolt of performance, communication and interaction. When equipped with the optional rev-match, the auto-blip works well but pedal placement is good enough not to need it.
Combined with a ride quality that neither crashes nor punishes, the Z makes an excellent case for itself as a confident and quick enough sports car that is also happy to work as a commuter as well as an occasional grand tourer. And to this enthusiast, numbers be damned, that's no nightmare, it's a concept that makes perfect sense.