The Indian FTR 1200 is just one of those bikes you can't help but lust over. It's flat-tracker inspired design feels ripped from that sweet spot in aesthetics where custom builds and race bikes collide. Add to that its stonking 120 hp, 1,200cc V-Twin engine and you've got a recipe to drop jaws and raise eyebrows, everywhere you ride.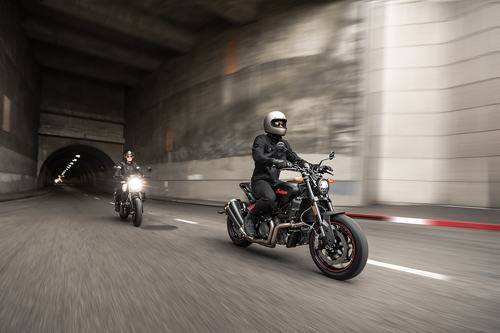 Since its launch though, the FTR has suffered a few substantial niggles. Namely cold starts — which were reminiscent in reliability to late seventies, points-ignited Mopar product — and its lightswitch-like fuelling.
Indian wasn't blind to these issues, so the newly launched 2022 FTR lineup have all received some critical updates to the ECU to not only smooth out throttle response but to make sure you won't need to "warm up" your FTR before setting off. Interestingly, the new FTR's will also feature cylinder deactivation technology to help keep things running cool while idle. This should also aid (slightly) in fuel economy numbers too.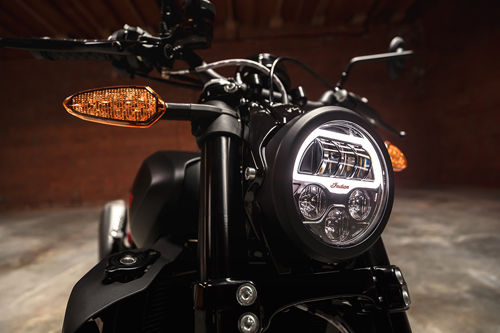 Other changes include a new, lower seat height which should make things a touch more comfortable while also making the FTR a bit more approachable for riders with shorter inseams. The handlebars have also been swapped out in favour of a set from ProTaper to deliver a better handling, more responsive front end. Fully adjustable suspension is now included throughout the range and three models, FTR, FTR S, and FTR R Carbon, all ride on new, 17-inch cast wheels wrapped in Metzler rubber. The FTR Rally version gets all of the improvements but runs an 18-inch rear wheel with a 19-inch front and its bars sit higher to accommodate better manners in the dirt.
Despite being labelled as 2022 models, the new FTRs will be available in dealer showrooms this spring. Pricing starts at $15,999 for the FTR and jumps to a loonie shy of twenty-grand for the stunning FTR R Carbon, thanks to the addition of carbon fibre bits and some top-shelf suspenders from Öhlins.
Link: Indian Motorcycle