It's official: Hyundai has entered the "hot SUV" segment with the global reveal of the first ever Kona N. The latest offering to join the brand's high adrenaline N lineup, during an online teaser event yesterday, the minds behind the new model ensured enthusiasts this is not just a crossover that looks quick, but one which lives up to the badge.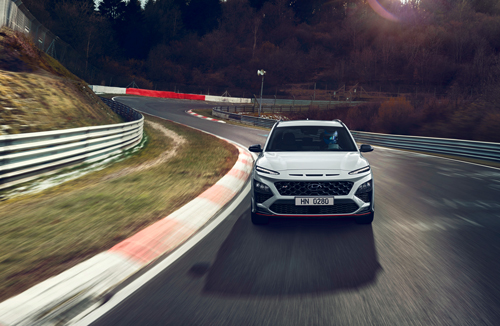 The vehicle packs some serious hardware under the hood — a 2.0-litre turbocharged GDI engine pumps out 276 horsepower, or 286 when N Grin Shift is activated. Similar to the Veloster N, the special setting pushes the motor and transmission into a temporary over-boost mode maximizing performance for a short duration.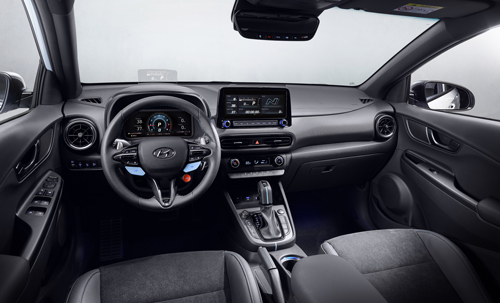 Speaking of the transmission, there's no manual gearbox option but don't fret. The eight-speed "wet" dual clutch, so called because it employs the use of oil for increased lubrication and better cooling, promises quick shifting fun. Also aiding in the enjoyment factor is an electronic limited slip differential allocating torque to the front drive wheels where needed during high speed cornering.
Since there's a certain letter in its name, the Kona N has to look the part. Compared to the standard version of the crossover, there's a full body aero package consisting of a front lip spoiler, big military-craft-inspired air intakes, side skirts and double-wing roof spoiler. Finishing things off are big 19-inch wheels and an exclusive coat of pale Sonic Blue paint.
Stay tuned for our deep-dive look at the Kona N coming soon.