A jury of 50 automotive journalists from both Canada and the United States recently finished ruminating and announced their winners for North American Car, Truck and Utility Vehicles of the year, for 2021.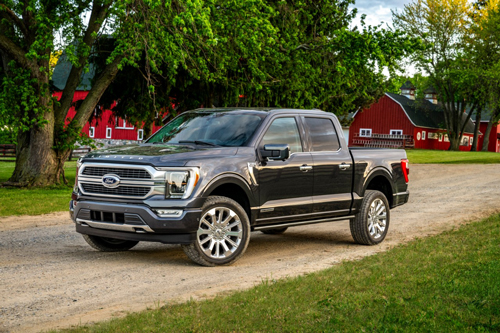 2021 Ford F-150
It shouldn't really surprise anyone to learn that Ford's F-150 has been crowned the North American Truck of the year. A perennial best-seller, the 2021 F-150 now boasts a full hybrid EcoBoost V6 powertrain that can even double as a generator, while also besting Ford's previous payload and towing capacities. This marks the fifth time the F-150 has won the award, beating out the Jeep Gladiator and Ram's bonkers T-Rex (1500 TRX) this time around.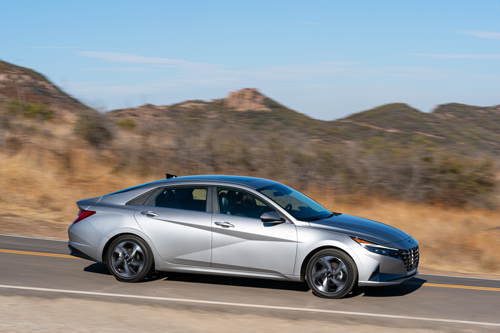 2021 Hyundai Elantra
The Hyundai Elantra is no stranger to earning the Car of the Year title either, with 2021 marking its second win (the first was 2012). The clean-sheet redesign packs style and substance into a relatively compact platform while its hybrid model nails some impressive mileage numbers (50 mpg / 4.7 L/100 km). Other notable bits that helped garner the win are the segment's first wireless Apple CarPlay/Android Auto capabilities and inclusion of Hyundai's Digital Key.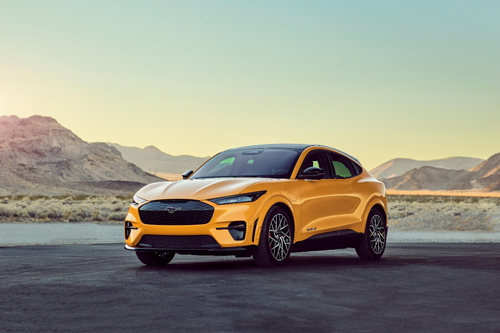 2021 Ford Mustang Mach-E
The award that really raises eyebrows though, is the one that was bestowed upon the Ford Mustang Mach-E, for Utility Vehicle of the year. That's right, the Mustang that nobody really wants to call a Mustang is the 2021 Utility Vehicle of the Year. Naming quibbles aside, the Mach-E beat out both the Genesis G80 and Land Rover Defender to claim the crown of the industry's most lucrative (and for now, prestigious) category. The journalists on the panel highlighted the Mach-E's all-electric powertrain and the integration of Ford's Sync 4 infotainment system as being the straws that broke their backs. We've yet to experience the all-electric pony-ute for ourselves but considering it's the first clear and present danger to Tesla's dominance in the EV world, it does make sense.